Raffles Kidz Preschool at Punggol
Established in 2014, Raffles Kidz has been a multi-award-winning preschool in Singapore that believes in providing the best nurturing environment for every child. Located in a tranquil residential landed-house neighbourhood, our Punggol childcare centre offers a vibrant environment to encourage children's curiosity and self-exploration of the world around them.
Programs offered at Punggol:
Our Holistic Bilingual Curriculum
At Raffles Kidz, we believe in providing the best learning environment for our children to grow into inquisitive lifelong learners. Our pedagogy comprises four pillars: the immersion model, montessori method, project approach and enrichment programme.  At our preschool in Punggol, children from pre-nursery to kindergarten are taught using a holistic approach. This includes a bilingual curriculum, inquiry-based activities to develop logical thinking, and opportunities for purposeful play to enhance their motor and social skills.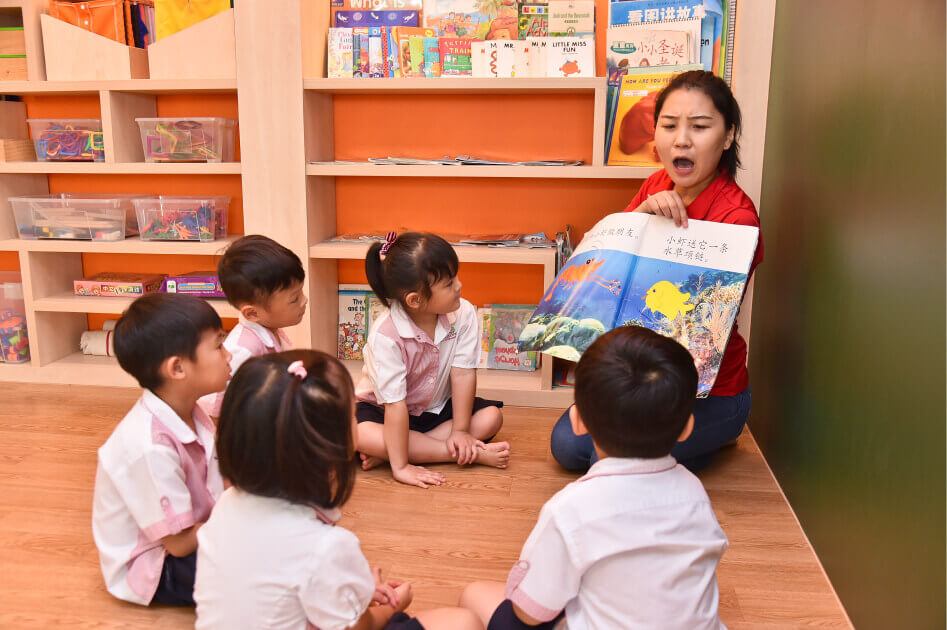 Development of the Whole Child
Preschool is the best time for young children to develop valuable social skills and awareness through interactions with their peers. At Raffles Kidz @ Punggol, we use team-based learning to teach critical thinking and problem-solving while enhancing their collaboration skills. Enrichment activities, such as Gourmet Chef, Creative Artist and Culture and Drama, further promote creativity and logical reasoning. Explore our curriculum at Raffles Kidz @ Punggol designed for all levels, including playgroup, nursery and kindergarten.
Balanced Work-Play Schedule​
Our Punggol childcare centre is specially designed for children to explore their own interests as it includes spacious outdoor areas that encompass a bicycle track, a water play area, and an outdoor playground. In a fun and interactive environment, our children are given the best opportunities to refine their motor skills while building peer relationships with one another. Allowing them to experience lessons outside the classroom also fosters natural creativity and the pursuit of genuine interest in learning about the world around them.

Have a virtual tour or drop us a call to find out more about our Punggol childcare centre! Our liaison team will share how our preschool programmes can best cater to you and your child. Or read testimonials from parents sharing their child's experiences with Raffles Kidz.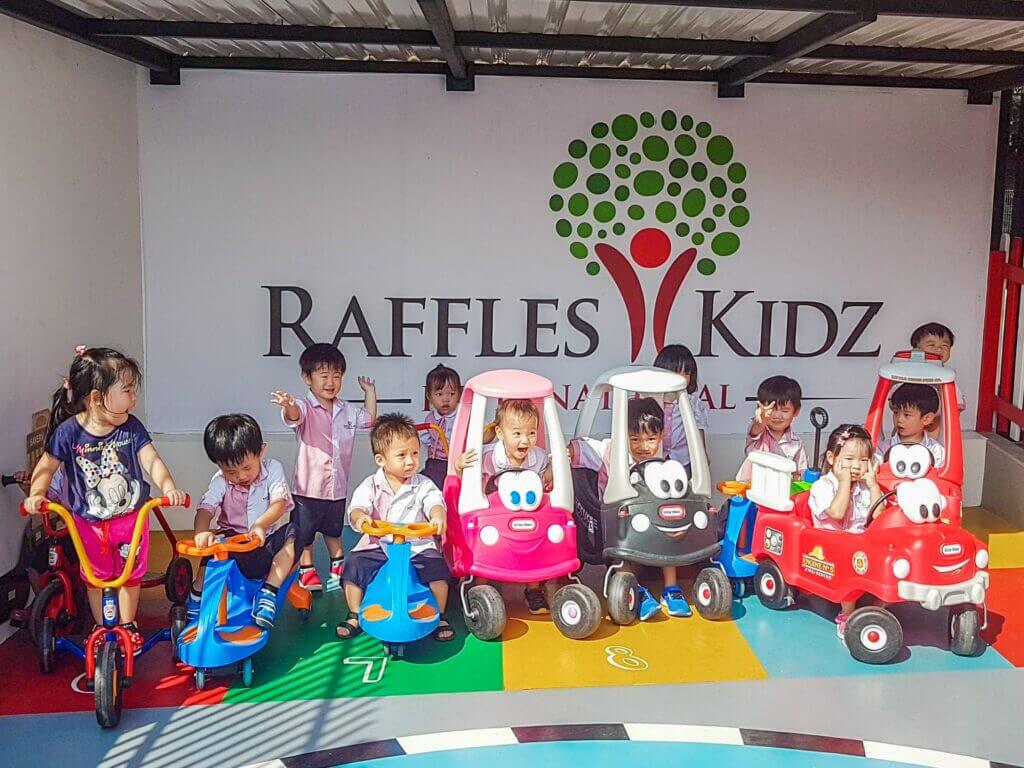 Address: 200 Punggol Seventeenth Avenue, Singapore 829646
Tel: (65) 6584 6235
Operating Hours: 7am to 7pm (Monday to Friday, excluding public holidays)
Located in the Punggol area, you can reach Raffles Kidz @ Punggol via:
Train: Punggol MRT, Punggol Point LRT
Bus: 84, 384
Car: Take TPE, exit 9 for Punggol Rd
Our Punggol preschool has spacious indoor classrooms and plenty of outdoor areas that encompass a bicycle track, a water play area, and an outdoor playground.