Raffles Kidz Preschool at Ang Mo Kio
As a renowned preschool in Singapore since 2014, Raffles Kidz is committed to offering the best preschool experience to all children from playgroup to kindergarten levels. Our newly opened Ang Mo Kio centre, conveniently located in the Flora Vista condominium complex, is a spacious childcare centre spanning across 11 units that caters to families in the Yio Chu Kang and Seletar region. With multiple learning spaces to explore and hands-on activities to engage in, our centre provides a stimulating and nurturing environment that fosters children's growth and development. Fostering an immersive bilingual and bicultural environment is also key to our pedagogy, while incorporating a holistic approach to early childhood development so our children can grow and flourish.
Programs offered at Ang Mo Kio:
Nurturing Lifelong Learners
At Raffles Kidz, we believe in an inquiry-based approach to learning that nurtures the development of the whole child. Our preschool programmes are designed to cultivate curiosity, creativity, and a lifelong love of learning. With a focus on building a strong educational foundation, our Ang Mo Kio childcare centre provides a diverse range of activities that support the physical, cognitive, social, and emotional growth of every child.
Our holistic curriculum is structured to facilitate the acquisition of skills and knowledge, with an emphasis on critical thinking and problem-solving. With a team of experienced and passionate educators, we are committed to providing a high-quality learning experience that builds a strong academic foundation in our children.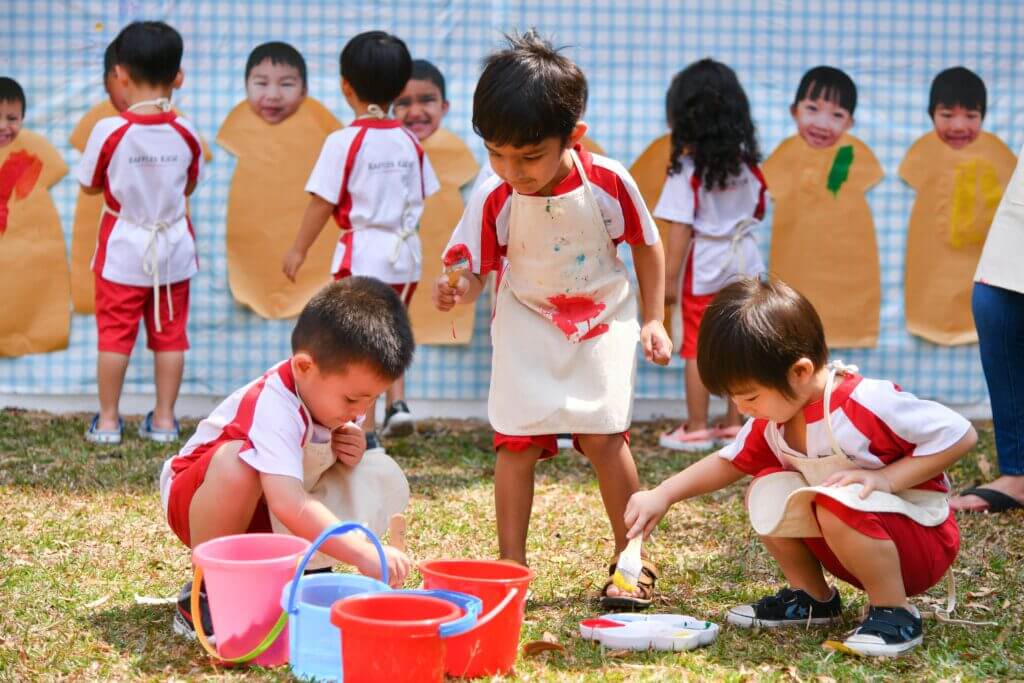 Developing Social Skills and Teamwork
Early childhood education plays a crucial role in shaping children's social skills, and preschool is the ideal time for children to develop important social competencies. At our Ang Mo Kio childcare centre, we provide a wide range of activities that promote teamwork and collaboration, allowing children to interact with their peers and adults in a supportive and encouraging environment. Using a team-based approach, we foster critical thinking and problem-solving skills while enhancing collaboration skills. 
Our children are also encouraged to take turns speaking up during group activities, which helps to build confidence and hone their leadership abilities. By providing a social preschool environment that fosters growth and development, we empower our children to become capable, confident, and effective communicators.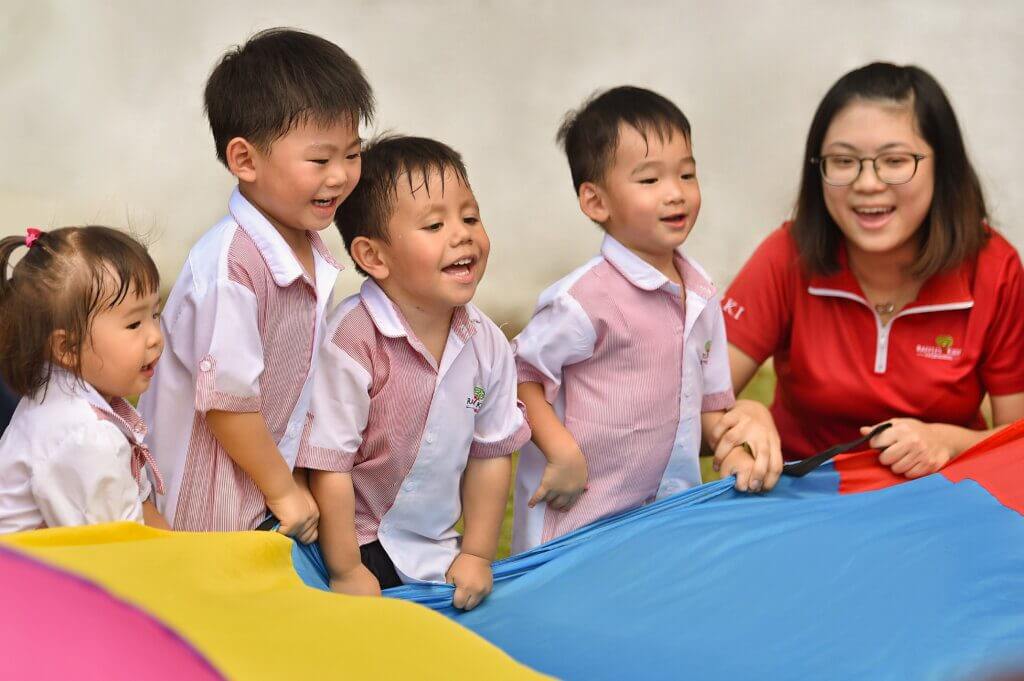 Recognized by Industry Leaders
Having received accolades such as 'Best Bilingual Preschool', 'Best School for Building Strong Academic Foundation 2019' and more, we aim to provide the best bilingual preschool experience for children to become confident lifelong learners. Through our holistic bilingual curriculum, experienced teachers, and nurturing preschool environment, Raffles Kidz @ Ang Mo Kio offers a range of classes for children aged 6 and below, including playgroup, nursery, and kindergarten.
Schedule a visit to our Ang Mo Kio childcare centre or drop us a call to find out if we are the best fit for your child today! Our liaison team will then be in touch with you to share more about our Raffles Kidz preschool programmes.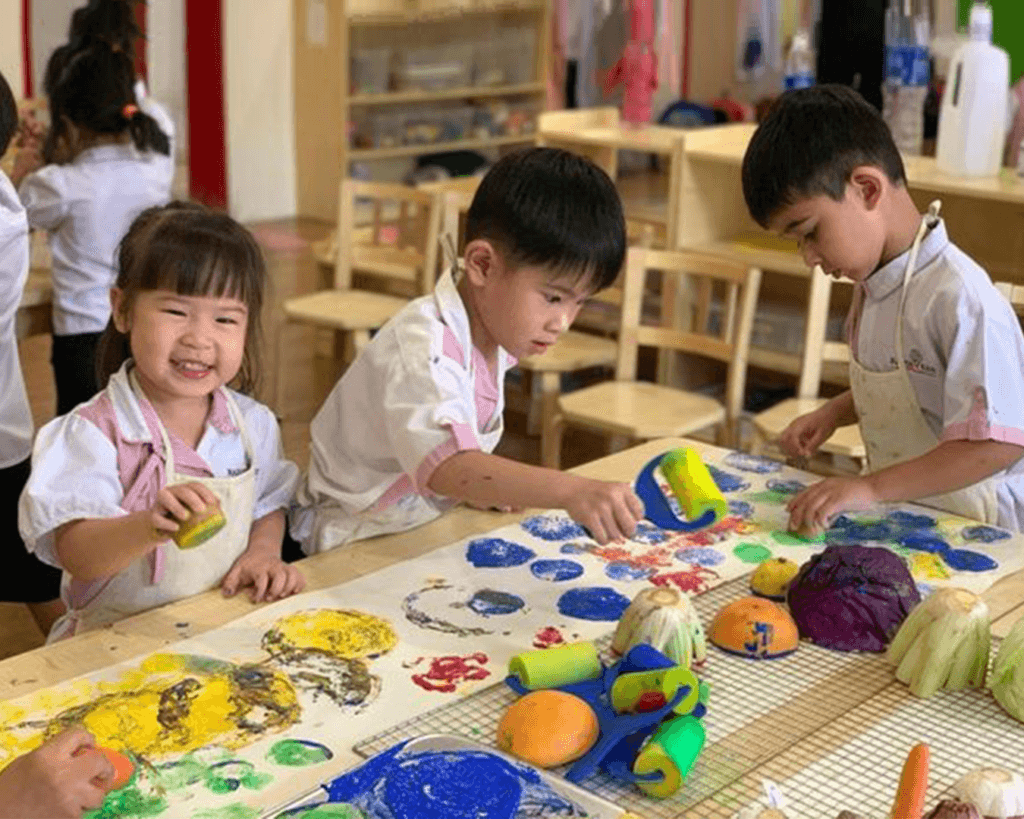 Address: 7 Ang Mo Kio Street 66, #01-18, Singapore 567708
Tel: (65) 6483 0169
Operating Hours: 7am to 7pm (Monday to Friday, excluding public holidays)
Located in the Ang Mo Kio / Yio Chu Kang / Seletar area, you can reach Raffles Kidz @ Ang Mo Kio via:
Train: Yio Chu Kang MRT, Lentor LRT 

Bus: 70, 70M, 86, 163, 854, 857

Car: Take CTE, exit 15 to merge onto Yio Chu Kang Rd

 
Located along Yio Chu Kang road, our Ang Mo Kio preschool is newly opened in June 2023 and has plenty of spacious classrooms and innovative play areas such as lego wall, pegboard wall, as well as an outdoor playground.