Our bilingual curriculum caters to the holistic development of the whole child, with on emphases on academic foundation, critical thinking, knowledge acquisition and problem solving skills. To achieve these, our pedagogy has the following four pillars: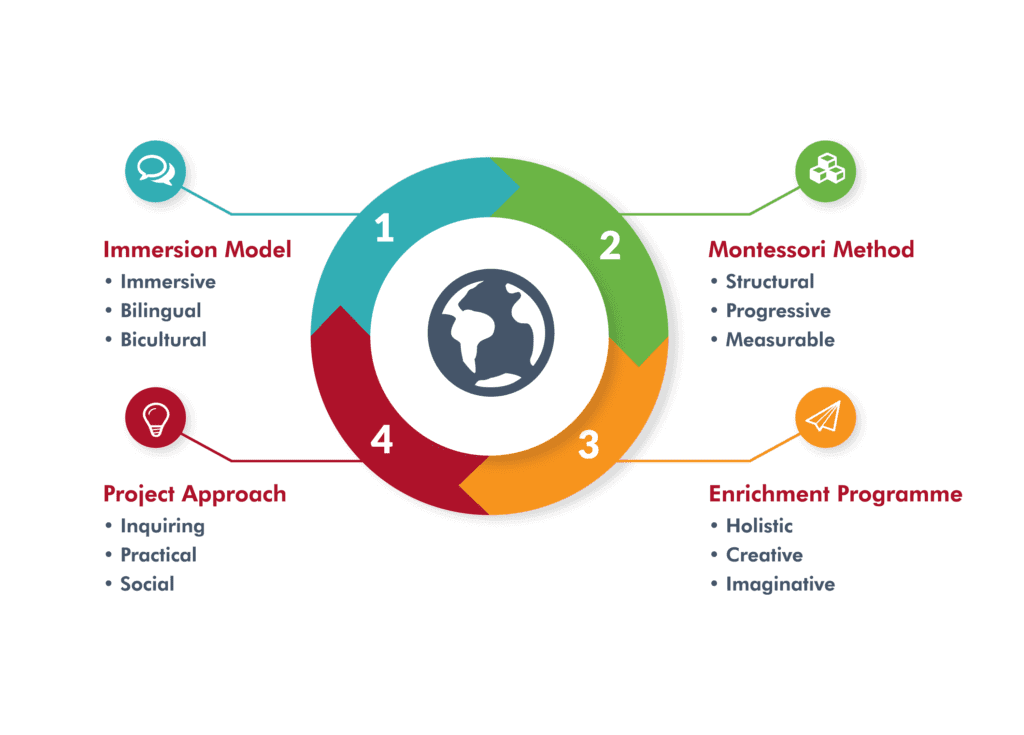 Our interactive and immersive bilingual learning environment where teachers interact with children in both English and Chinese, paces the way for children to become naturally bilingual.
Children can learn language and numeracy foundational skills through a structured and progressive approach, with room for their independent and self-paced learning to occur. 
Teachers facilitate children's interest of inquiry, leading them to think critically and creatively. Children embark on projects where they solve authentic problems and explore new topics. 
Our enrichment programmes offer children concrete experiences in the exploration of art, culture and cookery. Lessons are integrated with literacy, creative thinking and life skills.