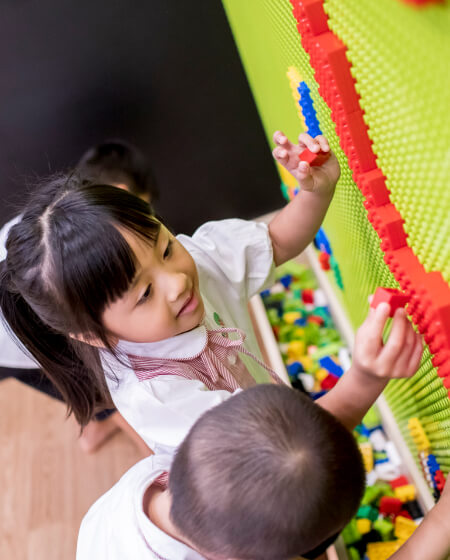 Our bilingual curriculum caters to the holistic development of the whole child, with on emphases on academic foundation, critical thinking, knowledge acquisition and problem solving skills. To achieve these, our pedagogy has the following four pillars: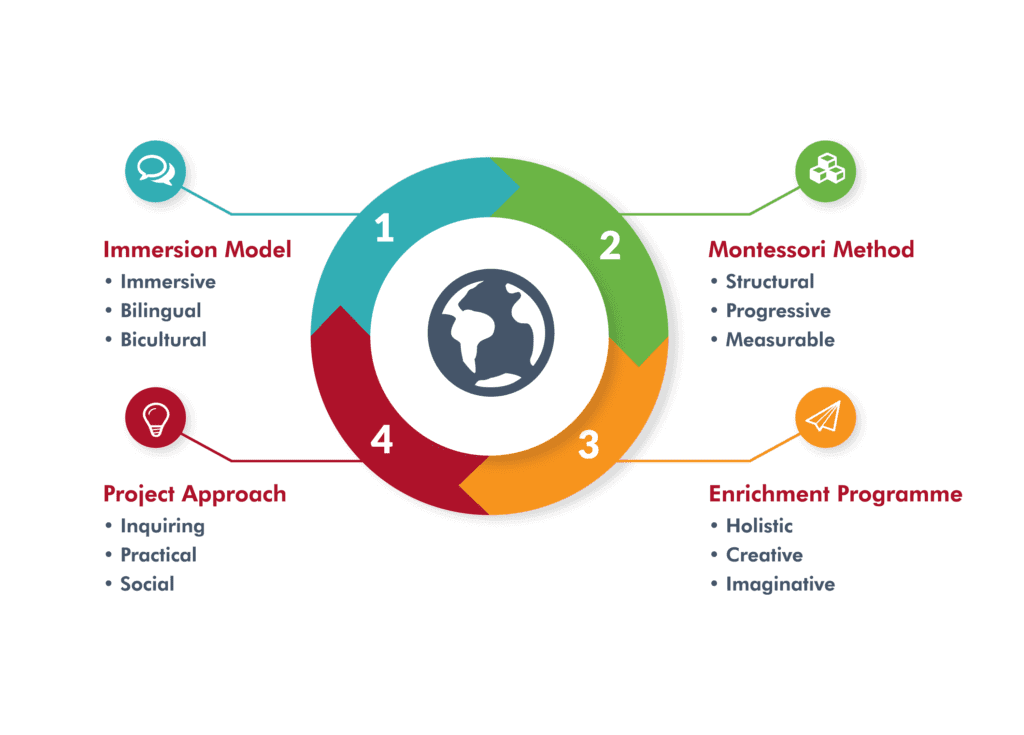 Our interactive, cohesive and immersive bilingual learning environment where teachers co-teach, deliver instructions and carry out conversations in both languages paves the way for children to become effectively bilingual.
Children's Language and Numeracy foundational skills are developed through the structured Montessori Method which allows room for differentiated, independent, and self-paced learning to occur.
Teachers are facilitators in this approach and children are encouraged to think critically and creatively, ask questions and solve authentic problems by embarking on projects based on realistic and familiar contexts.
'Creative Artist', 'Culture and Drama' and 'Gourmet Chef' lessons form our core enrichment programmes through which the exploration of and appreciation for Art, Culture and Cookery takes place. Creativity, Literacy and practical life skills are some of the key learning outcomes.