Raffles Kidz Preschool at Yio Chu Kang
Founded in 2014, Yio Chu Kang is home to our first Raffles Kidz centre in Singapore where we started our journey to educate the young minds of the next generation. Upgraded through a few rounds of refurbishment to install the best quality preschool infrastructure in the Yio Chu Kang region, our childcare centre has included spacious outdoor spaces alongside modern classrooms for children to explore their surroundings, play with peers and build self-confidence. While this Raffles Kidz preschool centre is located along the main road of Yio Chu Kang, its central location makes it convenient for families living in the neighbourhood of Sengkang.
Programs offered at Yio Chu Kang:
Building a Strong Educational Foundation
It is crucial to build a strong literacy and numeracy foundation in our children, especially at the kindergarten level which is the last year before stepping into primary school. With a holistic approach, our comprehensive and bilingual curriculum includes fun learning exercises to develop their reading and writing skills and interactive enrichment activities to explore their other interests. Our curriculum specialists always ensure that effective lesson plans are in place for our children to have the best learning experience. Learn more about the pedagogy at Raffles Kidz and how we emphasise academic foundation, critical thinking, knowledge acquisition and problem-solving skills.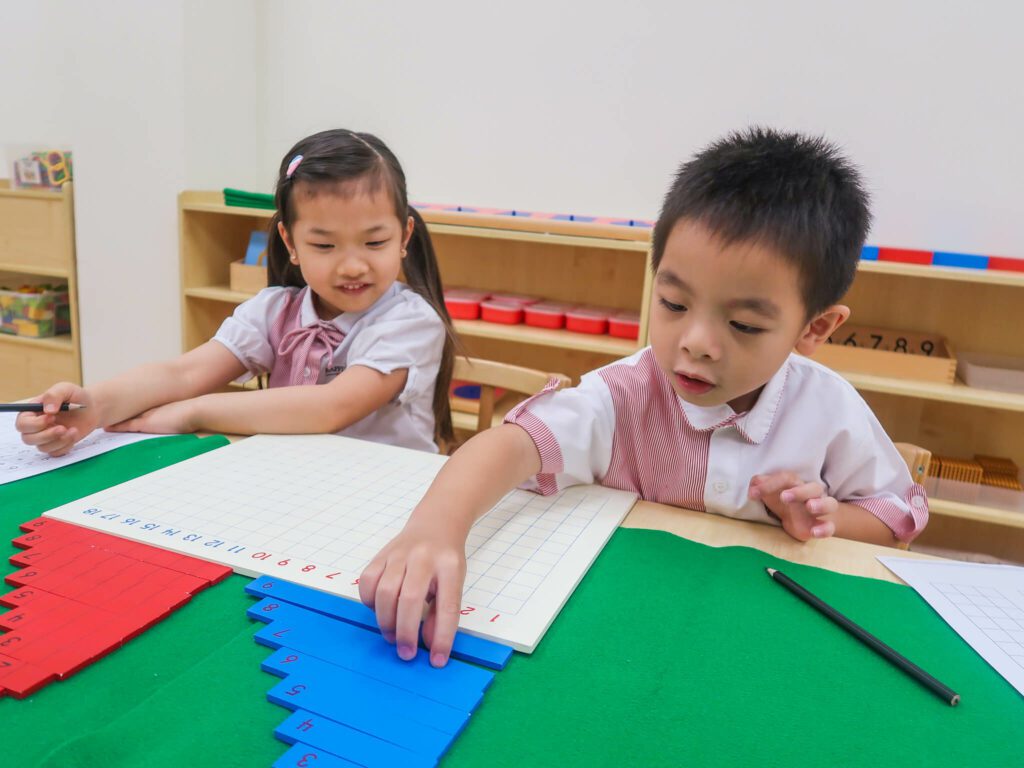 Creative Educational Facilities
For a holistic learning experience during their preschool years, all our centres cater the best facilities that are flexible for our educators to conduct various activities while being responsive to the needs of each child.
Ranging from social pods that allow our children to interact with one another to quiet nooks for reading, our specially curated learning spaces serve as tools for experiential learning, giving children a choice to explore what interests them. Our educators can also transform the spaces to hold reading sessions and as well as group activities. Be it indoors or outdoors, our Yio Chu Kang centre has the best play areas that encourage children to unleash their imagination and engage in purposeful play.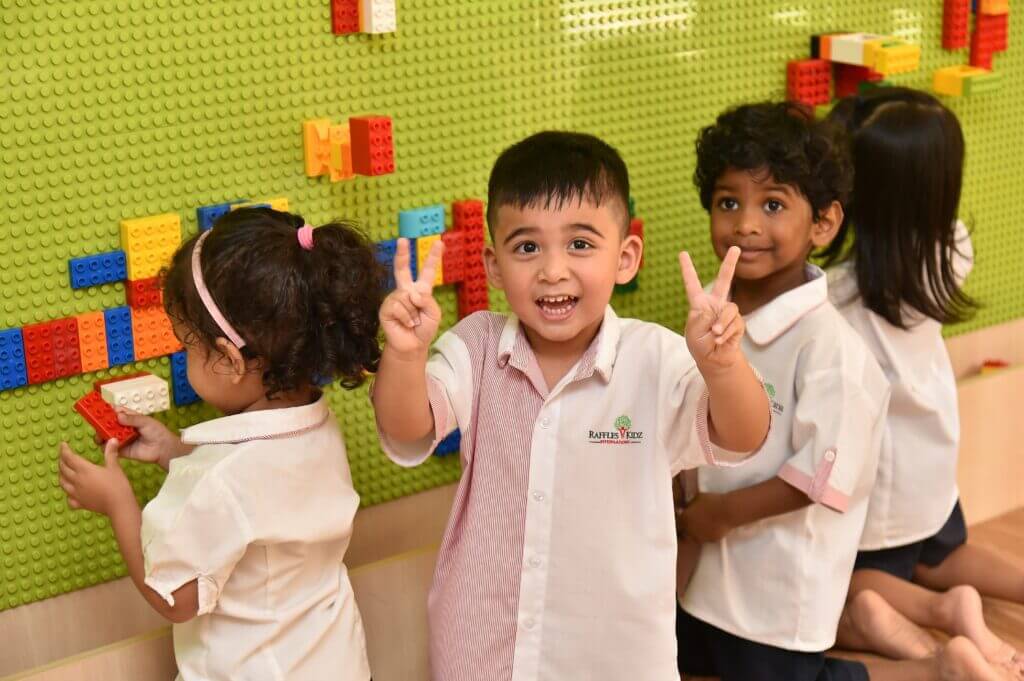 The Best Quality Preschool Infrastructure​
Located beside a huge lush field of greenery, our Yio Chu Kang childcare centre, located near Hougang and Sengkang, provides alfresco dining areas and fun playground equipment such as a bicycle track and water play to stimulate and provide children opportunities to engage with the natural environment. With the multisensory play that comes with our outdoor activities, our children are given the best opportunities to refine their motor skills while building peer relationships with one another and expressing their creativity in imaginative play.
We strive to make the learning environment a safe and nurturing one so your little one can explore the world around them without worry. We offer a range of classes for children aged 6 and below, including pre-nursery, nursery, and kindergarten. For residents in Sengkang or Hougang, Raffles Kidz preschool is convenient and ensures parents are never too far from their children. Check out our Raffles Kidz @ Yio Chu Kang campus virtual tour or drop us a call to explore the classrooms and outdoor spaces. Our liaison team will then share how our childcare programmes can best suit your child.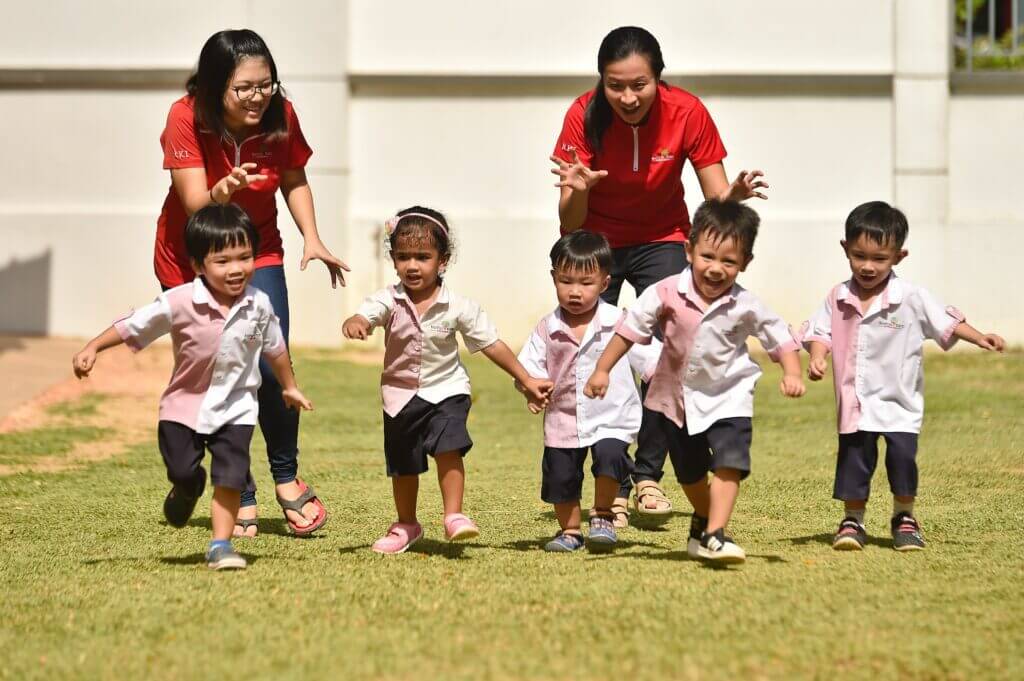 Address: 4 Tamarind Road, Singapore 806014
Tel: (65) 6481 7110
Operating Hours: 7am to 7pm (Monday to Friday, excluding public holidays)