Raffles Kidz Preschool at Surbana Jurong
Established since 2014, Raffles Kidz International is a distinguished preschool in Singapore that has been providing quality childcare services for children ranging from pre-nursery to kindergarten levels. Set to open in Q3 of 2023, Raffles Kidz @ Surbana Jurong will be located beside Nanyang Technological University (NTU), within CleanTech Park, to serve working parents in the vicinity. Parents can expect spacious classrooms, multiple learning spaces such as a Lego wall, library corner, peg wall, and even an outdoor playground. Along with a team of experienced educators and a comprehensive bilingual curriculum, we aim to give the best preschool experience for every child in our care.
Programs offered at Surbana Jurong:
Building Critical Thinking Skills
Our comprehensive curriculum adopts an inquiry-based/Montessori approach to ignite curiosity, enhance critical thinking skills and promote active exploration in our children. Not only do they get plenty of opportunities to inquire, explore and seek answers, they also get guidance from our experienced educators to help them learn and understand more about their interests. With age-appropriate books and learning tools, our innovative learning corners encourages our children to engage in problem-solving and experiential learning while aiding them in this self-discovery journey that cultivates a love of learning and establishes a strong foundation for academic excellence in our young learners.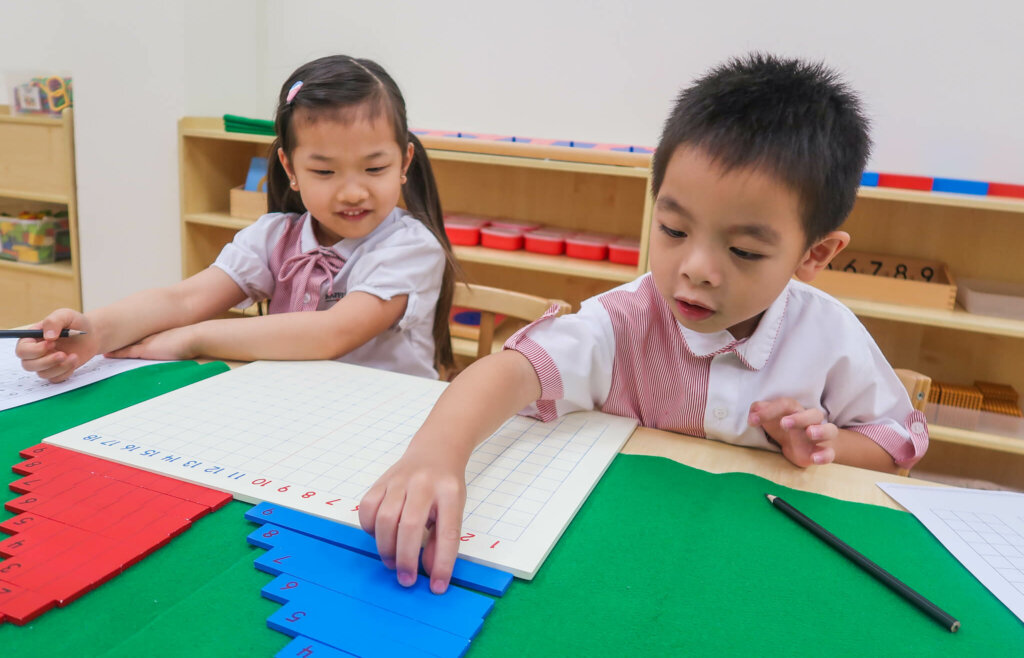 Nurturing Confident Communicators
Preschool plays a crucial role in helping children develop essential social skills, setting the stage for positive interactions and relationships in the future. Through a variety of structured activities and unstructured play, our child care centre at Surbana Jurong provides children a safe and supportive space to engage in group activities that fosters teamwork and communication. When children are exposed to various social situation, such as sharing, taking turns, and cooperating with others, they get to practice empathy, kindness and respect towards others, thus cultivating them to becoming collaborative team players and confident communicators.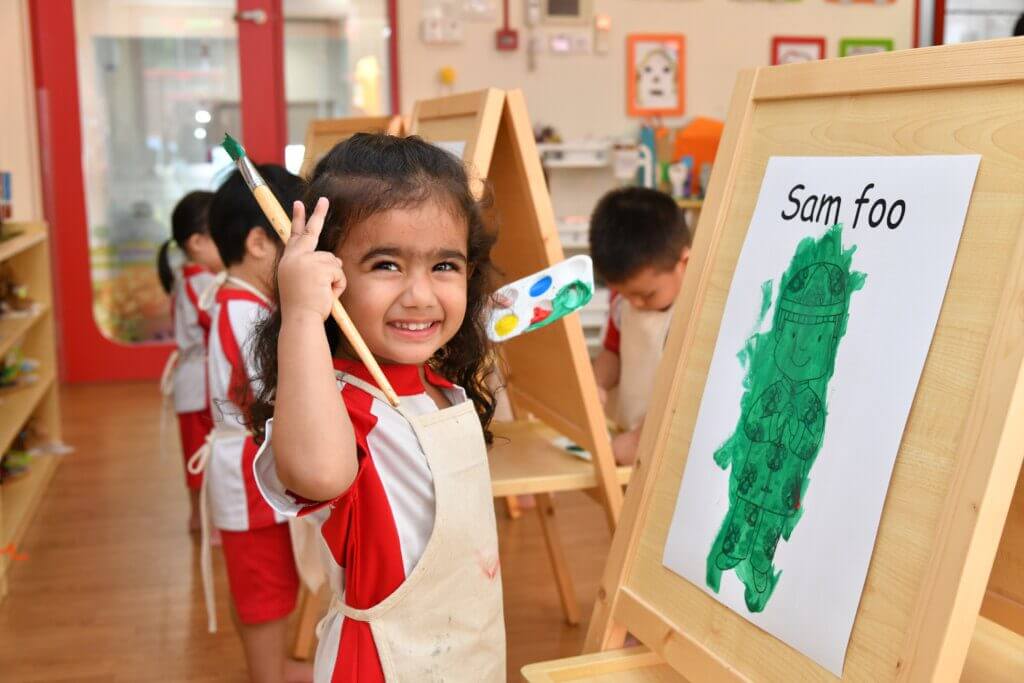 Building A Strong Foundation
With the goal to provide the best bilingual preschool experience for children, we have been getting recognized for our efforts with awards such as 'Best Bilingual Preschool', 'Best School for Building Strong Academic Foundation 2019' and more. Find out more about how our holistic curriculum, experienced teachers, and nurturing preschool environment at Raffles Kidz @ Surbana Jurong can help your child develop a strong academic foundation. 
Our Surbana Jurong childcare centre offers a range of classes for children aged 6 and below, including pre-nursery, nursery, and kindergarten. Drop us a call to find out if we are the best fit for your child today! Our liaison team will then be in touch with you to share more about our preschool programmes.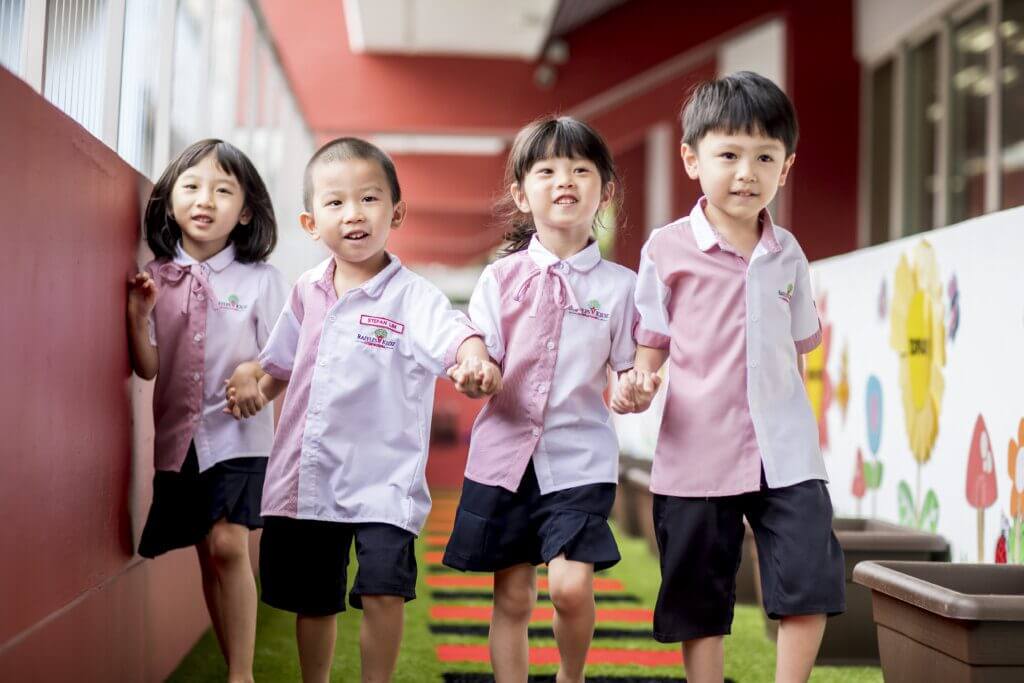 Address: 38 Cleantech Loop, Tower Five, #01-02, Singapore 636741
Tel: (65) 9235 0893
Operating Hours: 7am to 7pm (Monday to Friday, excluding public holidays)
Located in Cleantech Park, you can reach Raffles Kidz @ Surbana Jurong via:
Train: Tawas MRT

Bus: 172, 199

Car: Take PIE, exit 36 for Jln Bahar toward Kranji
Our Surbana Jurong preschool will be opening its doors in September 2023 and will have plenty of spacious classrooms and educational activity corners such as a Lego wall, pegboard wall, as well as an outdoor playground.