Research has shown that early bilingualism has certain advantages when it comes to cognitive development and social understanding. Even Singapore's founding father, the late Mr Lee Kuan Yew, has spoken of the benefits of bilingualism in a 1977 Parliament speech for its ability to "bridge the gap between East and West and enable our people to be highly mobile in the globalized world." 
Parents who want their children to learn a second language have many options from after-school programs to international and bilingual schools. However, the most successful way to become proficient in another language is learning through immersion. A bilingual immersion education exposes students to two different languages throughout their educational experience. Early exposure to both languages improves not only children's problem-solving and communication skills but also their cultural awareness and diversity.
Understanding the benefits of bilingualism, Raffles Kidz International has been helping young children achieve their fullest potential with a holistic bilingual curriculum. In an immersive and nurturing environment, lessons are taught and facilitated by one English-speaking teacher and one Mandarin-speaking teacher at all times. Students are taught the fundamentals of English and Chinese by qualified educators who converse and engage with them in both languages all day. Not only does it foster an interest in language in children, but it also equips them with skills in listening, speaking and writing in both English and Chinese.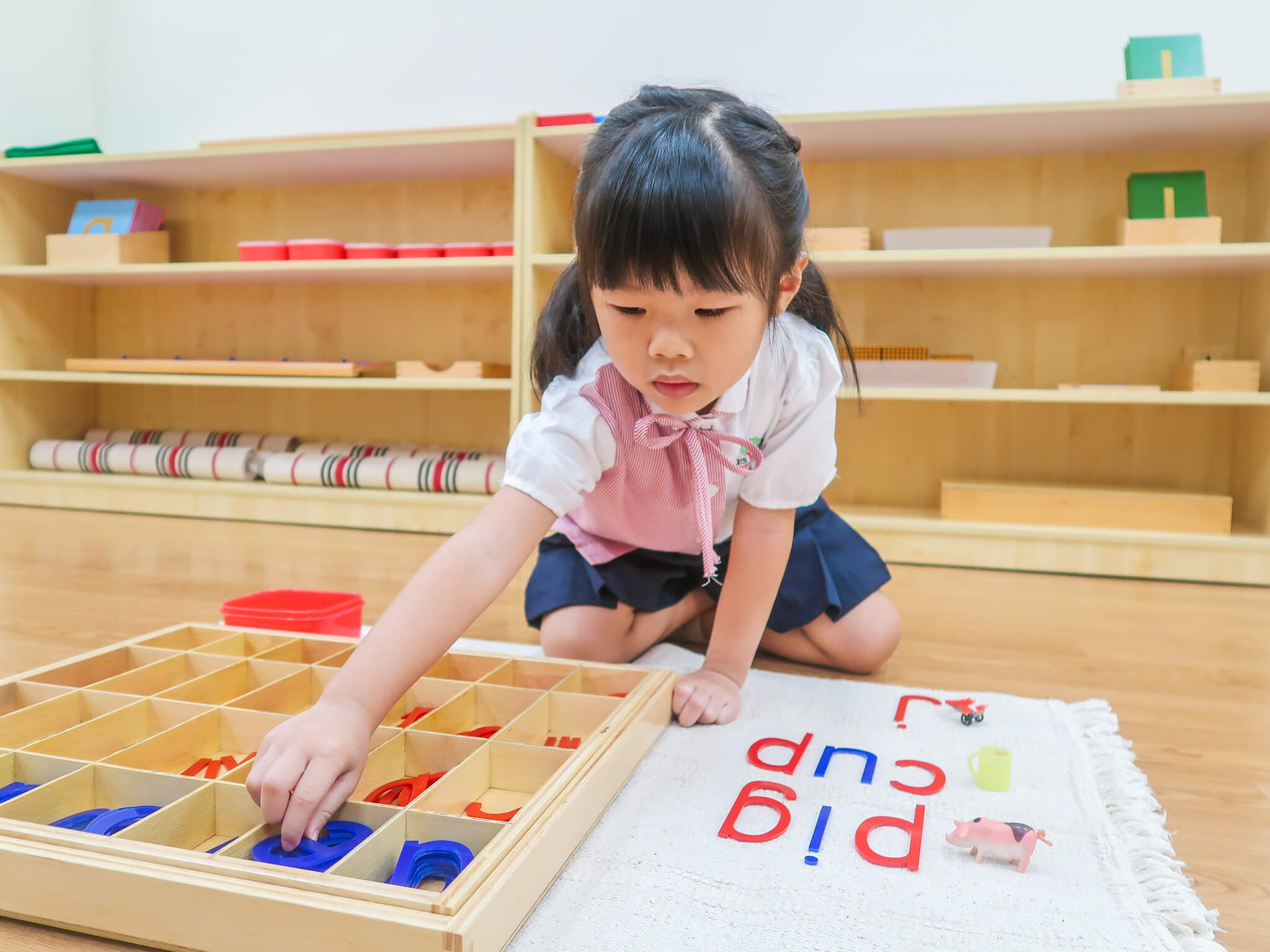 Along with the bilingual approach, children's language and numeracy foundational skills are further developed through the structured Montessori Method which allows room for differentiated, independent, and self-paced learning to occur. Experienced educators will construct a customized environment crafted for every child's interests and abilities and allow them to work with specially designed materials that invite exploration and concentration.
Their comprehensive curriculum also incorporates inquiry-based learning to strengthen children's critical thinking and problem-solving skills. Children are encouraged to be active participants in the classroom by asking questions and exploring topics that interest them. Various enrichment activities such as Gourmet Chef, Creative Artist and Culture & Drama also offer children exploratory experiences to boost their creativity, logical thinking and collaboration skills at the same time.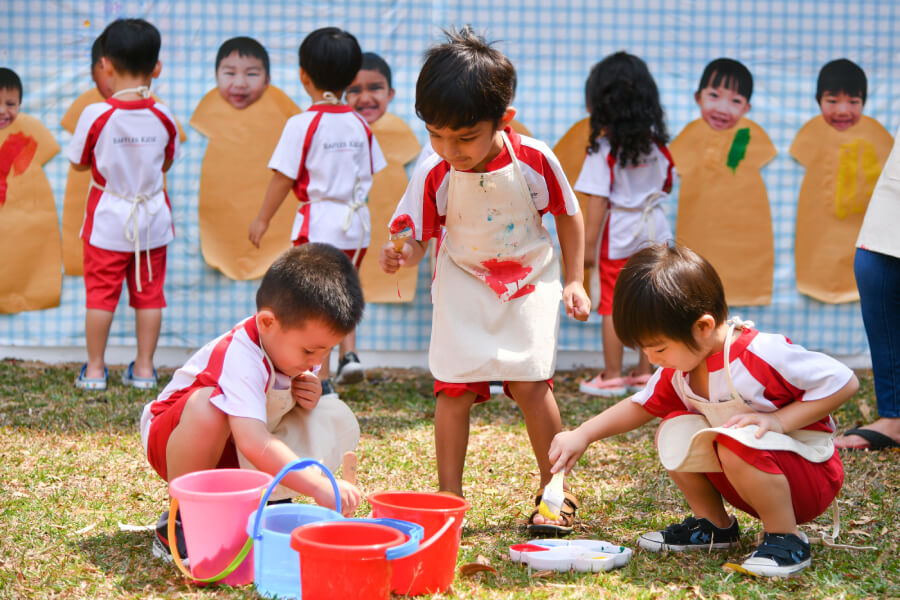 Designed to let children have the best preschool experience, each Raffles Kidz centre has dedicated indoor play areas ranging from social pods that allow children to interact with one another to quiet nooks for reading. There are also spacious outdoor play areas such as bicycle tracks and playgrounds for children to refine their motor skills, experience outdoor learning and foster natural curiosity about the world around them. These specially curated learning spaces serve as tools for experiential learning, giving children a choice to explore what interests them and enriching them with balanced and meaningful learning experiences across all domains.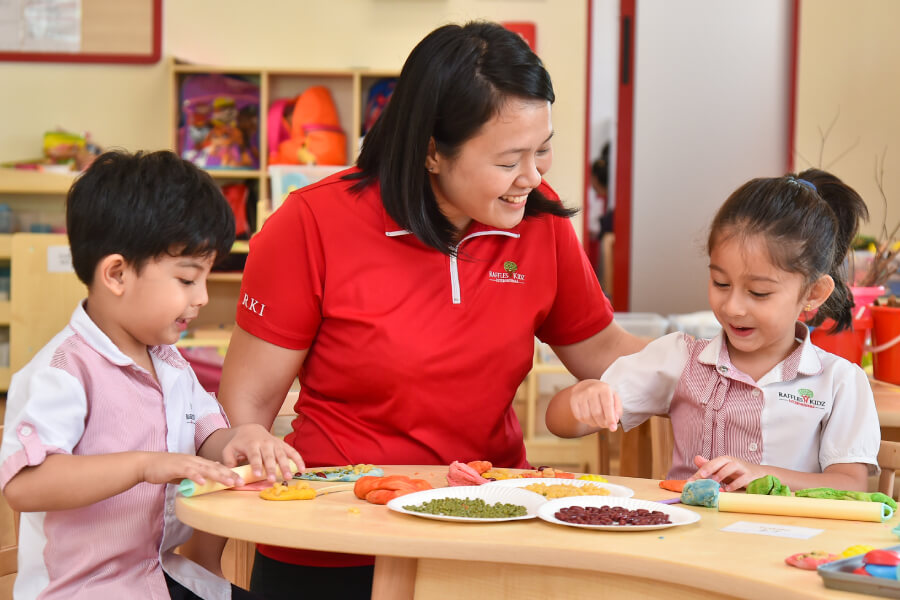 With an array of awards obtained since its establishment, Raffles Kidz has gained prominence in the early childhood sector for its commitment to holistic bilingual education. To date, Raffles Kidz International has been acknowledged by top industry leaders with titles including 'Best Bilingual Pre-School', 'Best School for Building Strong Academic Foundation', 'Best in Pre-School Education', and more. Powered by positive word-of-mouth from their parents and coupled with good reviews on Google and Facebook, their centres have been able to maintain full capacity, with a strong waiting list of prospective students.
For parents who are looking for a bilingual preschool in Singapore, you have to check out Raffles Kidz International, our judging panel's preschool of choice for 'Best Bilingual Preschool'. Contact Raffles Kidz to speak to their experienced educators and learn more about their preschool programmes today!
Originally published on https://sg.theasianparent.com/why-is-bilingual-immersion-important-and-how-raffles-kidz-international-is-excelling-at-it.