We just had an amazing Grand Opening / Open House at our new childcare centre Raffles Kidz @ Yishun and we were so excited to welcome parents to our new centre while introducing our innovative learning spaces and spacious classrooms.
Our new Yishun childcare centre is located conveniently within Agilent Technologies Building, across from Chongfu School, to cater to working parents around the vicinity. It has multiple learning spaces that are purposefully designed for children to explore, discover and learn within a safe and nurturing environment. Along with our inquiry-based/Montessori curriculum and a team of dedicated educators, we strive to create a truly enriching preschool experience for every child in our care.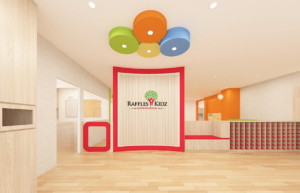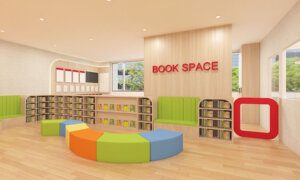 Developing our children's minds and hearts to become lifelong learners has been the heart of our operations. Our preschool programmes are designed to instil curiosity, creativity, and a love of learning in our children. In our core module, we nurture our children's interest in the core subjects of English, Chinese and Mathematics. With an immersive learning environment where teachers carry out conversations in both languages, our bilingual curriculum caters to the holistic development of the whole child, with an emphasis on academic foundation, critical thinking, knowledge acquisition and problem-solving skills.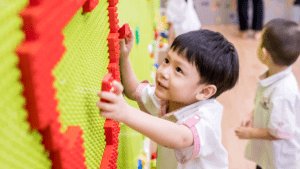 At our Yishun childcare centre, we provide a wide range of activities to cultivate social skills such as Project Explorer that fosters group collaboration and Outdoor Fitness that encourages peer-to-peer interactions. Our purposefully-built learning spaces also provide a safe and nurturing environment for children to explore and express themselves freely. Each classroom is equipped with age-appropriate materials and interactive tools that encourage hands-on exploration and discovery to nurture them into collaborative team players.
Book a school tour at our Yishun childcare centre or drop us a WhatsApp to find out if we are the best fit for your child today! Our liaison team will then be in touch with you to share more about our Raffles Kidz preschool programmes.